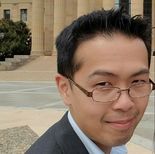 Call 1.470.A.LEGAL.Q

Local Counsel

Trust us to serve as your local counsel in the State of Georgia. Our attorneys practice in the Northern District of Georgia and have cases in almost every area of Georgia.

We offer flexible arrangements where your local counsel can serve in a small role or a big role depending on your needs. If you need local counsel to attend depositions, court hearings, or trial, we can oblige. We can host depositions so there is no additional cost to you and your client. Whether you need help in a complex or simple claim we are ready for the task.

Our attorneys have expert knowledge on the local rules and the respective courts' filing systems. We will help you navigate the administrative hurdles so you can focus on your case.

Local counsel fee starts as low as $375.






**There is no charge for the initial consultation if during its course either party decides to decline representation. Cost of initial consultation will be billed client if representation is undertaken.